Letter from the President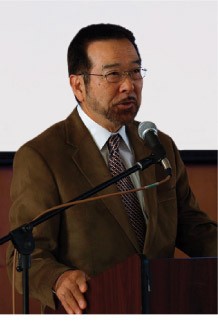 I was first introduced to the Napa Valley while I was attending the University of California at Berkeley in the mid 1960's. At that time, Napa was mostly a farming community, full of fruit and nut orchards. There were some vineyards as well, but not like today. There are now vineyards virtually everywhere you look. In the valleys, and high on the hillsides; from the hot north in Calistoga to the cooler south where the top of the San Francisco Bay borders the vineyards.

In 1988 I came back to the Napa Valley in search of a place to have a golf event. I saw Silverado Country Club and fell in love with the golf course and the community…so much so, that I immediately bought a home at Silverado.

In 2001, I sold my first home and built a custom designed home on a hill overlooking the golf course and the vineyards that surround it. Since then, I have spent much more time in Napa and have made many friends in the wine business. When visitors come to the house, we always take them wine tasting in the Napa Valley, and all of them continue to call me to have wines shipped to them in Japan. This is how I got the idea to create my new venture, the 90 Plus Wine Club.

The 90 Plus Wine Club will supply Japanese members with the finest wines in the region, all pre-selected based upon their 90+ ratings by well known wine critics like Robert Parker, the Wine Spectator, Jim Laube, Wine and Spirit Magazine and others. We provide wines from both well known wineries, and from newer wineries not generally available in Japan.

The wines include a cross section of Napa Valley wines and those of surrounding areas. They include well-known varietals like Cabernet Sauvignon, Pinot Noir, Chardonnay, Merlot, and Zinfandel, as well as Lesser-known varietals like Syrah, Petite Syrah, and Cabernet Franc. All of the wines that the Club supplies will be sold to members at local Napa Valley retail prices, and at significantly less transportation expense than members would be able to obtain on their own.

Please join our Club and see for yourself why I fell in love with this magical place.

PRESIDENT, 90 PLUS WINE CLUB