April 21, 2018 | 90 Plus Wine Club
Sonoma Barrel Auction 2018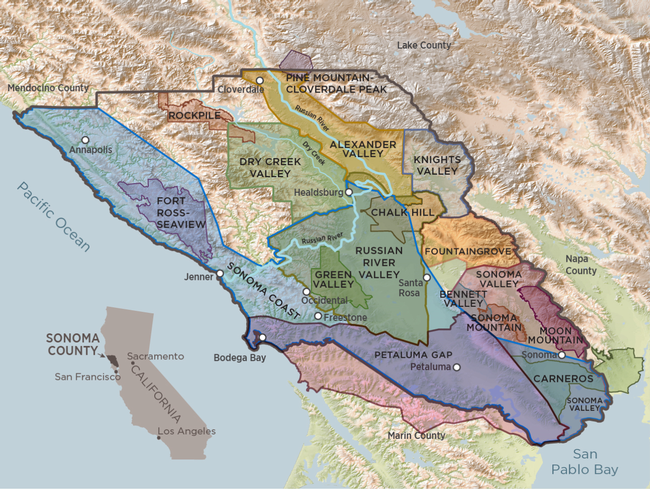 There are over 60,000 acres of vineyards and more than 400 wineries in Sonoma County. Within the borders that stretch from the Pacific Coast in the west to the Mayacamas Mountains in the east are 18 American Viticultural Areas (AVAs) each with its own distinctive character.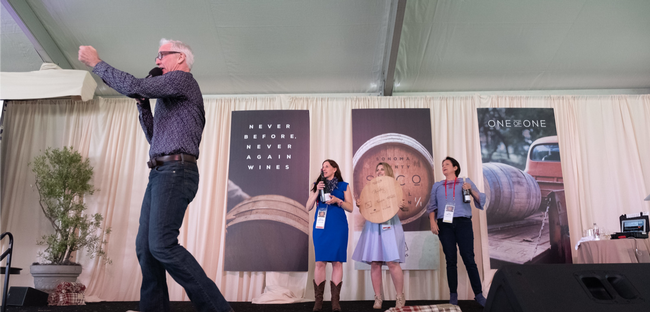 The Sonoma County Barrel Auction is a live auction of wine futures from the county's top growers and winemakers. These once-in-a-lifetime wines represent the exceptional stylistic range and world-class quality of Sonoma County.
The fourth annual Sonoma Barrel Auction took place on April 20, 2018 at MacMurray Estate Vineyards. The organizers of the Sonoma County Barrel Auction paid tribute to influential winemakers and the first responders and community leaders who have given so much to this community during last October's wildfires. In tribute to heroic teamwork, some of the valley's top winemakers collaborated on two special Sonoma Rising barrel lots and raised $99,000.
The combined $99,000 helped the event reach a Sonoma County Barrel Auction record total of $840,700. There were total of 97 Auction Lots for us to taste before the auction. 90 Plus Wine Club is happy to announce that we won two lots and we will be offering these special wines to our members.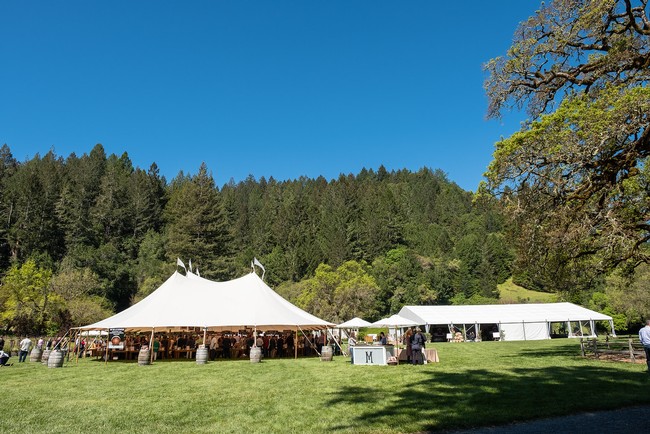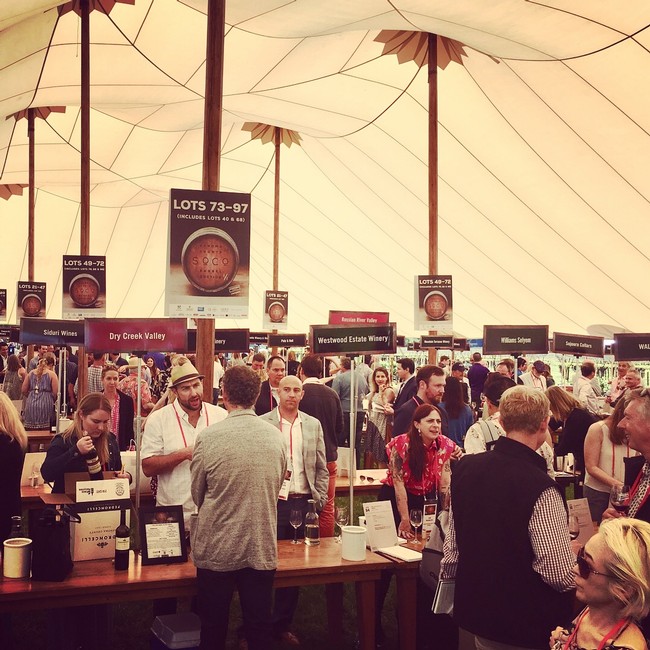 Barrel Tasting - 97 wineries from across Sonoma County participated in the auction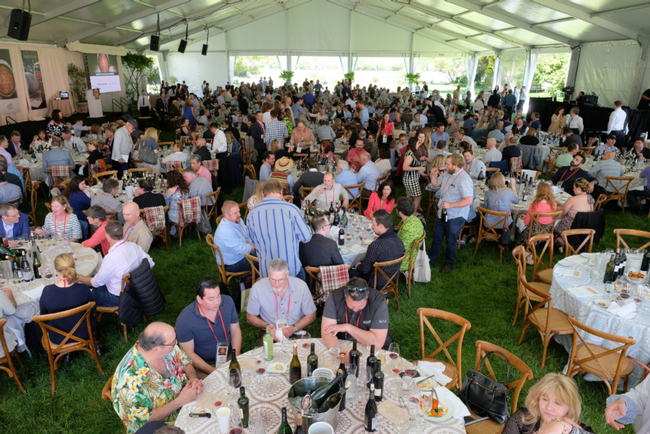 Lunch and Live Auction - attendees sat with winery representatives and winemakers from Sonoma County
The two wine lots won exclusively for 90 Plus Wine Club Members: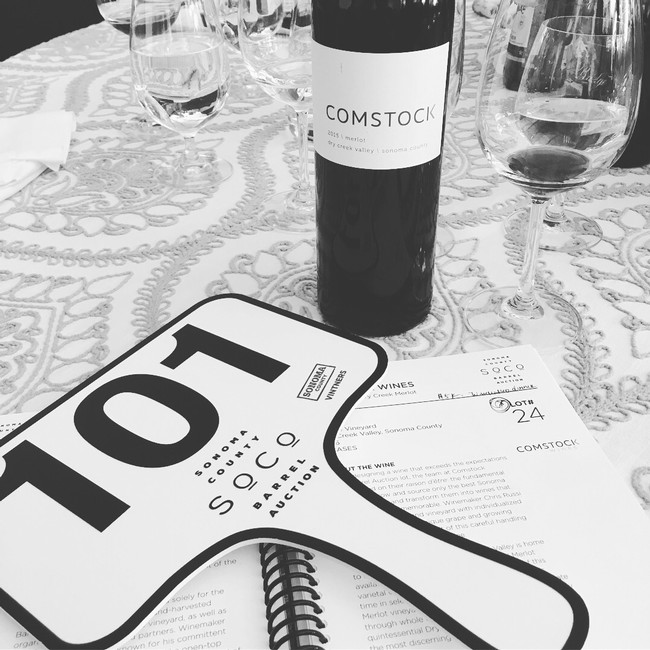 Comstock Wines
Merlot
Estate Vineyard
Dry Creek Valley, Sonoma County
2016
5 cases
Winemaker: Chris Russi
Estimated Bottling Date: July 2018
Estimated shipping date: November 2018
Russi took his time in selecting premium fruit from Comstock's estate Merlot vineyard and allowed it to develop flavors solely through whole cluster fermentation. He has created a quintessential Dry Creek Merlot that will delight even the most discerning wine drinkers.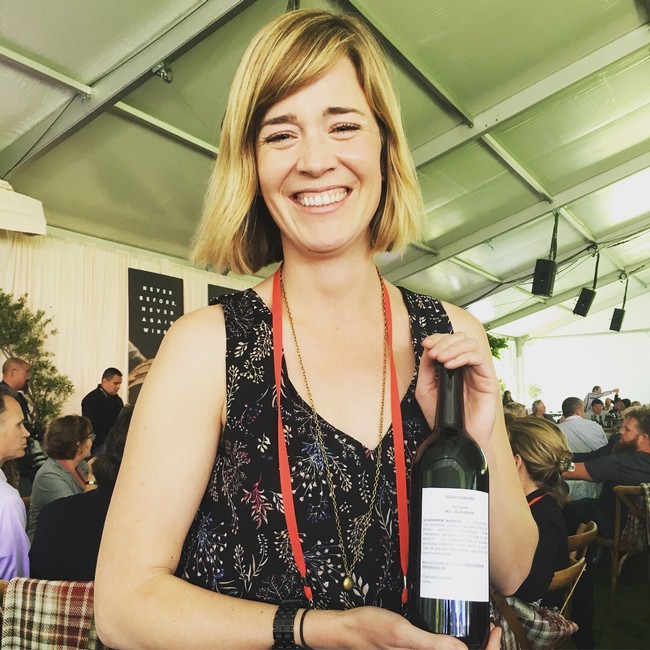 Foley Sonoma
Courtney's Cuvee
2016
5 cases
Winemaker: Courtney Foley
Estimated bottling date: December 2018
Estimated shipping date: June 2019
Courtney's Cuvee is a blend of Cabernet Sauvignon, Tannat, Malbec and Petit Verdot made exclusively for the Barrel Auction. It's a remarkable blend sourced from Foley Sonoma's estate vineyards in the Alexander Valley. Courtney carefully crafted a wine that exemplifies the ultimate in Sonoma County perfection.