December 3, 2017 |
90 Plus Wine Club
A passionate committee of leaders, vintners, chefs of Napa and Sonoma organized a dinner and charity auction on December 2, 2017. More than $3.4 million was raised to provide immediate assistance and financial support to the people most affected by the devastating wildfires in California's North Bay counties...
"A Night of Friendship & Neighbors" was held at the Greystone campus of the Culinary Institute of America. More than $2.3 million was raised during a live auction of prestigious lots held while 340 guests enjoyed a $2,500-a-plate dinner in the building's old barrel cellars.
One of the driving forces behind the benefit was chef Thomas Keller, who operates two Grand Award–winning restaurants, the French Laundry in Yountville, Calif., and Per Se in New York. He was joined by Kyle Connaughton of SingleThread Farms, Christophe Kostow of the Restaurant at Meadowood (also a Grand Award winner), and Stephen Durfee of the CIA at Greystone, who together presented a four-course dinner. Fourteen wineries, including Caymus and Screaming Eagle, Maya in Napa County and Williams Selyem in Sonoma County, donated bottlings for the dinner.
The 10 lots were collection of world renowned wines, dining and luxury vacations. A dinner for 50 to be prepared by Keller, Kostow and Connaughton sold for $250,000. From France, leading vintners in Burgundy and the Rhône Valley in France donated a lot of large-format bottlings that sold for $200,000.
One of the many vintners in attendance was Naoko Dalla Valle, who offered a lot comprising a dinner in Tokyo with her featuring the wines from her Napa estate. It sold for $180,000, then the lot was doubled, bringing in a total of $360,000. An evening with John Legend at Raymond Vineyard for up to 30 couples at $20,000 a couple.
The fires, which began on Oct. 9 and were not officially declared extinguished until 23 days later, killed 44 people and burned more than 200,000 acres in Napa, Sonoma and Mendocino counties. Approximately 9,000 homes and structures were destroyed in the fires. They rank as the most destructive wildfires in California history.
All proceed was distributed through Tipping Point Emergency Relief Fund to support low-income, communities impacted by this crisis. www.tippingpoint.org/relief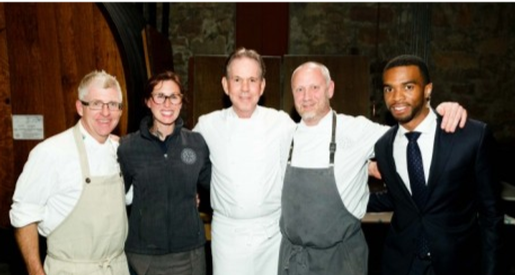 Thomas Keller (center) with community leaders & chefs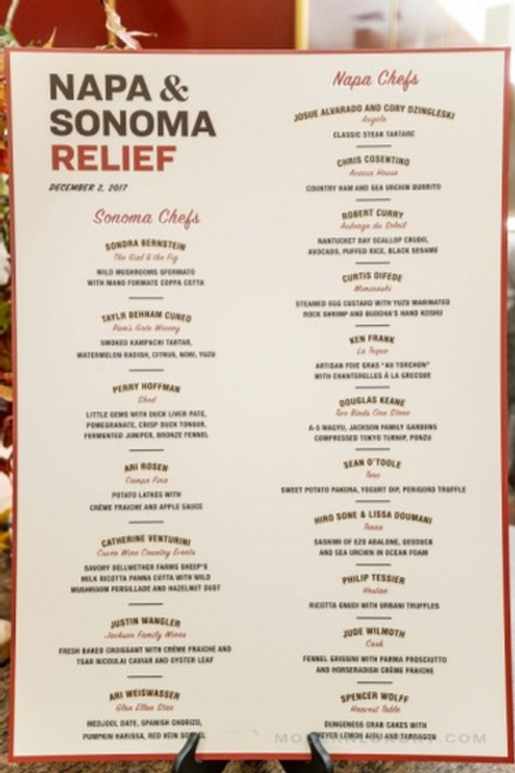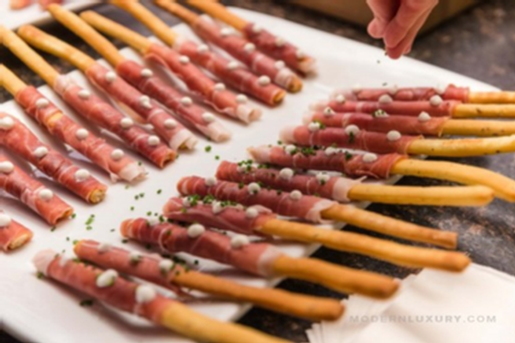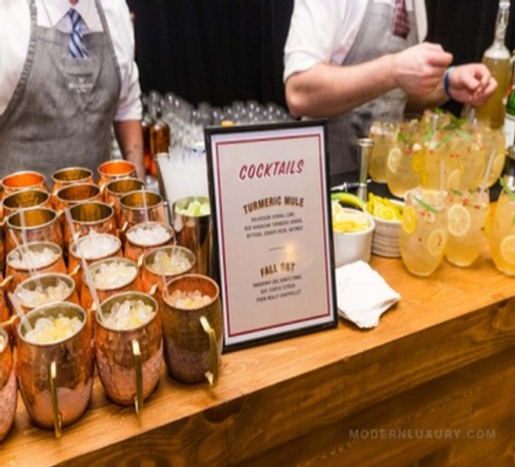 11 Napa & 7 Sonoma Restaurant appetizers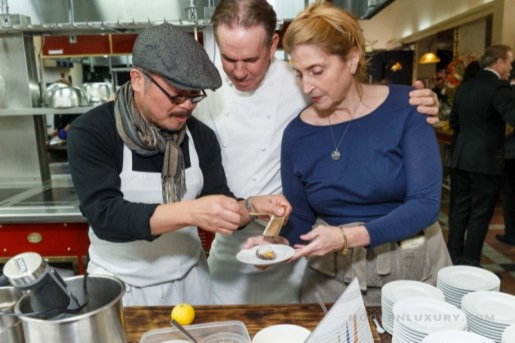 Hiro Sone & Lisa Doumani of Terra with Thomas Keller (center)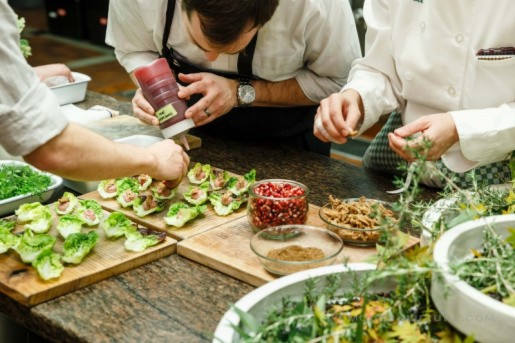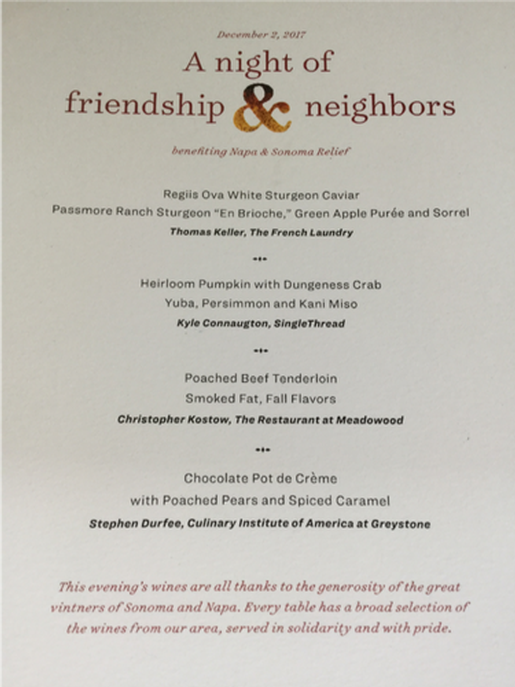 4 course dinner menu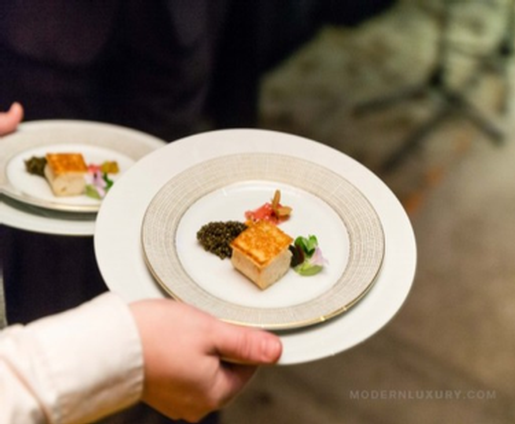 Regiis Ova White Sturgeon Caviar Passmore Ranch Sturgeon "En Brioche", Green Apple Puree and Sorrel by Thomas Keller